Borobudur Temple Tourism Information You Must Know
Source: https://www.indonesia.travel/
Anyone would be fascinated if they saw how magnificent Borobudur Temple is located in Magelang, Central Java. The solid stone structure out using cement as glue makes us wonder how they built it in the past? Not only displays the arrangement of ordinary stone temples, on each wall, carved reliefs that tell the long history of the Buddhist kingdom during the Syailendra dynasty. Because of this historical value, it is not surprising that Borobudur Temple has become a tourist destination for domestic and foreign tourists. How about the history, routes, and ticket prices for Borobudur Temple? Check out more information below.
A brief history of Borobudur Temple
 Borobudur Temple is the largest Buddhist temple in the world. This temple was built during the Syailendra dynasty or around 780-840 AD. After being completed, Borobudur Temple was lost from civilization because it was buried by lava and other materials caused by the eruption of Mount Merapi. Then, in 1814, Borobudur Temple was discovered by British troops. Under the leadership of Sir Thomas Stamford Raffles, the Borobudur Temple area was restored, cleaned, and repaired. This cleaning process was thoroughly completed in 1835.
Borobudur Temple has become a tourist destination that is worth a visit when visiting Magelang, Central Java. Once lost and rediscovered, making Borobudur Temple was included in the UNESCO version of the world's wonder site.
The three zones in Borobudur Temple symbolize the phases of human life. Overall, there are 504 reliefs at Borobudur Temple with meditation attitudes and six different hand positions. In addition, at Borobudur Temple, there are three different zones, each of which symbolizes a phase of human life.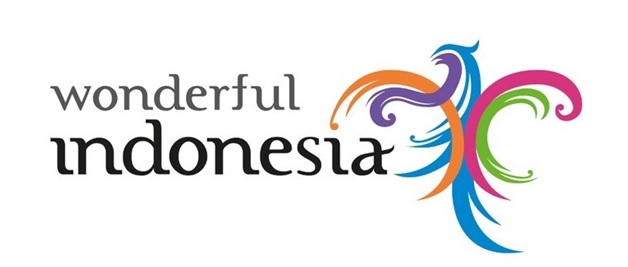 Route to Borobudur Temple
By Bus
From Yogyakarta, you need to go to the Jombor bus terminal to take the bus bound for Borobudur. If you are in the city, you can take the Trans Jogja bus to the Jombor terminal. Buses to the Borobudur Department are usually smaller than interprovincial intercity buses with a price of around IDR 10,000. Travel time is usually about one hour. After arriving at the Borobudur terminal, you can continue your journey by rickshaw, buggy, or foot. However, if you are at Yogyakarta International Airport (YIA), you can take the Damri bus to Borobudur directly.
From the Semarang bus terminal, you can take a bus bound for Jogja-Magelang. You can get off at several places, such as the Magelang Bus Terminal, or the Blondo intersection (T-junction between Mertoyudan and Blabak), or the Palbapang intersection (T-junction between Blabak and Muntilan). From there, you can continue your journey to the Borobudur terminal using a bus bound for Borobudur. Semarang-Borobudur distance is about 90 km, travel time is about 3.5 hours.
By Car
The main road to Borobudur from Yogyakarta is via Jalan Magelang. To get to Jalan Magelang, you can go to the Jombor bus terminal. From Jombor, head north towards Magelang City. After about 40 km, you will find the Muntilan Sharp Bamboo Monument. Shortly after the monument, you will meet the Palbapang T-junction (Mungkid Magelang), take a left. The distance from Palbapang to Borobudur is about 10 km. Mendut Temple is about 4.5 km away.
Borobudur Temple ticket prices
To enter the Borobudur Temple area, the ticket prices are pretty varied. The ticket prices are as follows.
Visitors over 10 years old: IDR 50,000
Visitors aged 3-10 years: IDR 25,000
Group with a minimum of 20 people: IDR 25,000 per ticket
Borobudur Temple-Prambanan Temple Ticket: IDR 75,000
Borobudur Temple-Prambanan Pass Ticket for 3-10 years old: IDR 35,000
Foreign tourists over 10 years old: US$25 or around IDR 360,000
Foreign tourists aged 3-10 years: US$15 or around IDR 215,000
Whether your trips take you to a long stroll on beaches, delicious cuisines, relaxing spas and resorts or urban attractions, extra research will give you the best experience for your visit. Get to know more about Borobudur by visiting Wonderful Indonesia.