7 Fun Tourist Places in Bandung Indonesia
Source: www.indonesia.travel
Bandung is the right choice to spend a weekend or holiday. This city has many interesting and unique tourist destinations. If you are planning a vacation to the city of Bandung, it would be better if you find out the recommended tourist attractions first. The following has summarized several choices of cool tourist attractions in Bandung for you to stop by.
In the Ciwastra area, you will find a Dutch-themed selfie tourist attraction called Kampoeng Tulip. Here you will see a vast, beautiful, and very instagrammable flower garden. Flower garden spreads through adorned by wooden wooden garden parasol sets to further enhance nature's genuine essence. In addition, you can also find miniature buildings and typical Dutch interiors that reinforce the sensation of being in the Windmill Country. Here you can also enjoy the rides provided, such as rowing boats, children's games, taking pictures in Dutch-style costumes at the Shabby Chick Gallery, and fish therapy.
BBWS Cikapundung or popularly known as the Cikapundung Terrace is one of the most popular tourist attractions in the middle of the city. Apart from being located right above the Cikapundung river, you can also find other interesting spots such as fountains, fish therapy areas, and photogenic areas. If you're lucky, you can even see cosplays of animated characters like Bumblebee, Spongebob, Doraemon, and many more.
Monumen Perjuangan Jawa Barat
If you visit the DipatiUkur area, you will also find another tourist attraction, namely the West Java Struggle Monument. This tourist attraction with the famous nickname 'Monju' is a museum of the history of the struggle of the people of West Java. That's why you will find various dioramas and historical reliefs of West Java here.
Most tourists will take pictures in front of Monju as a memory of visiting the city of Bandung. You need to know that the area in front of Monju, which is still in the Gasibu area, can turn into a surprise market on Sundays. So if by chance you plan to visit the West Java Struggle Monument on Sunday, prepare more money to buy souvenirs from the Gasibu Market.
Forest Walk Babakan Siliwangi
Forest Walk Babakan Siliwangi is a sports spot in the middle of the city with a somewhat integrated concept with nature. Here you will be presented with a dim and very aesthetic semi-forest view while sweating your health.
In addition to exercising, you can also hang out with friends while enjoying snacks sold by traders. You don't need to spend a lot of money if you want to enter this place because there will be no charge.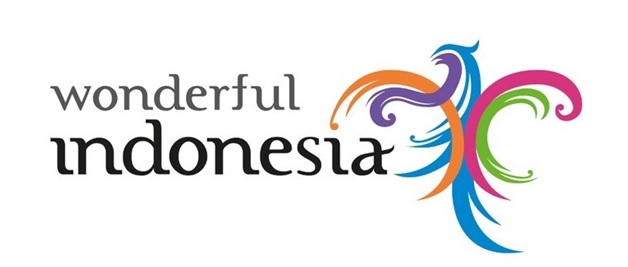 Rabbit Town is a selfie tourist attraction that is one of the most visited places of choice today. As the name implies, this tourist attraction not only offers aesthetic photo spots that are instagramable, but Rabbit Town also provides mini zoos such as rabbit cages, guinea pigs, pigeons, to monkeys. Besides being suitable for those who like to take pictures, Rabbit Town will also be a friendly place for little ones who like animals.
If you want to invite your little one to get acquainted with snow while visiting the city of Bandung, just take it to Panama Park 825. Of course, the main attraction here is the snow game called Snow Park, which is made as if it were real snow falling from the sky. Here, you can also bring your baby or little sister to visit other play areas such as the playground, wall climbing, to Role Play, where children can act like adults with different professions.
Plaza Cikapundung River Spot
Plaza Cikapundung River Spot is a tourist spot in Bandung that is interesting at sunset. You can gather with other visitors around the European-style fountain at Plaza Cikapundung River Spot. In addition to seeing the beauty of the fountain with colorful lights whose movements follow the song's rhythm, you can also make this tourist attraction a place to date with your girlfriend. Because at night, the beauty of Plaza Cikapundung River Spot will look more romantic.
Before you plan a trip to Bandung, be sure to read more about Bandung and Indonesia by visiting Wonderful Indonesia.