Do You Want to Prepare Your Boat for Transporting and Shipping? Know these 5 Things
If you want to protect your boat from wear and tear during transportation then you will need a yacht carrier for transporting your vessel.  
Ship a Car, Inc. can offer you services as a boat shipping company in Florida that is simple, effective, and also quite stress-free too. By availing their services, you can get your vessel conveniently transported from one location to the other. 
SAC is one of the full-service brokers having knowledge, experience, and skills for transporting boat transport safely and efficiently. Their service will be available at an affordable price, wherever you may be interested to transport.
They can transport different boats, ships, or any other watercraft like yachts, motorboats, sailboats, catamarans, jet skis, fishing boats, dinghies, sport fishing boats, houseboats, and any other personal watercraft.
The following are the 5 important things that you must know before you contact any shipping company for transporting your boat.
You have to ensure that your boat remains in perfect condition when you receive it at the destination location. So, you must take a few photographs from different sides, which will be evidence about the condition of your boat before handing it to any transporter.
You must clean your boat thoroughly before taking photos of its exterior, and document it well before handing it over to your chosen transporter. 
Before the shipment, make sure that every gear and accessory of the boat is secured. Also, ensure that you have properly secured the doors by taping or tying them. If they are leaking, then seal them for avoiding any water damage.  You must also latch the cabin windows and also tape from the outside.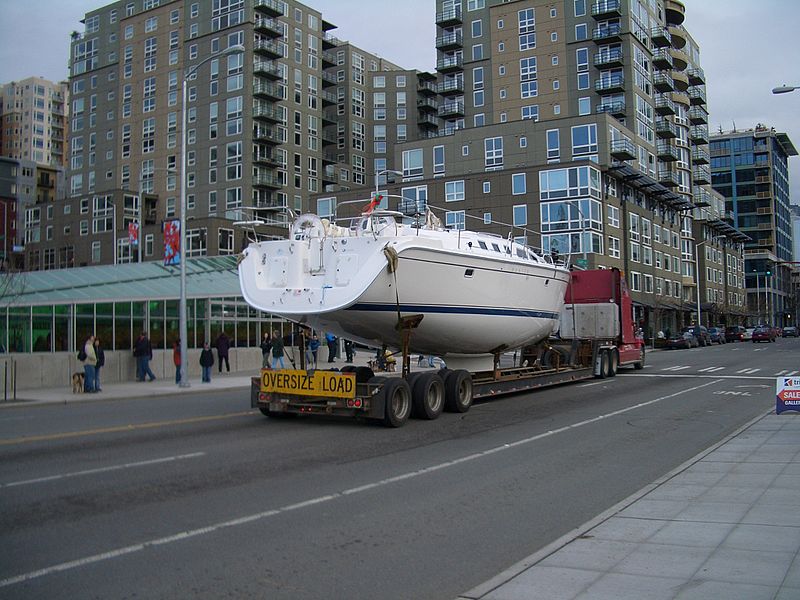 For large, heavy items strap it down and ensure that it is well-padded.
All fuels, waters, and waste tanks must be emptied before transportation. Remove all drain plugs from its hull. If you are shipping during the winter, then all water systems, air conditioners, and pumps must be drained.
Besides liquid, the power system of the boat must also be removed from the batteries and secure by keeping away from the terminals for preventing any accidental contact.
If your boat has got a tower, pulpit, arch, or bridge then it will be taller than 13 feet, and 6 inches. You need to remove all these once your boat will be on its trailer. Also, they must be secured to your boat and protected by using padding.
It will also be wise to check whether in the destination of your boat, any storage facility is available and also no any kind of clearance issues.
Any reputable shipper is expected to take good care of your boat, but it will be exposed to bumps on the road, strong winds, and unpredictable weather. You must expect it to reach with some normal travel wear or road dirt. 
You must however remember that any kind of damage caused by your failure to prepare the boat properly, including your coverings or shrink wrap, the service provider will not cover.